dr.ir. A. Koutrouvelis
Postdoc
Signal Processing Systems (SPS)
,
Department of Microelectronics
PhD thesis (Dec 2018): Multi-Microphone Noise Reduction for Hearing Assistive Devices
Promotor: Richard Heusdens, Richard Hendriks
Expertise: Audio processing
Themes:
Audio and acoustic signal processing
Biography
Andreas Koutrouvelis was a postdoc at CAS until end of 2019. He was a PhD student at TU Delft, starting January 2015, and obtained his PhD in December 2018. Prior to this, he obtained his MSc diploma from TU Delft (CAS) in August 2014, on the topic of speech production modelling and analysis.
General signal processing
Robust joint multi-microphone parameter based on simultaneous confirmatory factor analysis
This software package is meant to estimate jointly all parameters in the multi-microphone setup using confirmatory factor analysis.

Software, Dec 2019
Multi-Microphone
Robust joint multi-microphone parameter based on simultaneous confirmatory factor analysis
This software package is meant to estimate jointly all parameters in the multi-microphone setup using confirmatory factor analysis.

Software, Dec 2019
Distributed block-diagonal linearly constrained beamformer
Software, Apr 2019
joint binaural linearly constrained minimum variance (JBLCMV) binaural beamformer
Software, Apr 2019
relaxed binaural linearly constrained minimum variance (RJBLCMV) binaural beamformer
Software, Apr 2019
relaxed binaural linearly constrained minimum variance (RJBLCMV) binaural beamformer using semi-definite convex relaxation (SDCR)
Software, Apr 2019
Parameter estimation for speech enhancement applications
Robust joint multi-microphone parameter based on simultaneous confirmatory factor analysis
This software package is meant to estimate jointly all parameters in the multi-microphone setup using confirmatory factor analysis.

Software, Dec 2019
Speech Analysis Methods
Voiced/Unvoiced Detection and Glottal Closure/Opening
A Fast Method for High-Resolution Voiced/Unvoiced Detection and Glottal Closure/Opening Instant Estimation of Speech

Software, Jan 2018
Speech enhancement and noise PSD estimation
Robust joint multi-microphone parameter based on simultaneous confirmatory factor analysis
This software package is meant to estimate jointly all parameters in the multi-microphone setup using confirmatory factor analysis.

Software, Dec 2019
Distributed block-diagonal linearly constrained beamformer
Software, Apr 2019
joint binaural linearly constrained minimum variance (JBLCMV) binaural beamformer
Software, Apr 2019
relaxed binaural linearly constrained minimum variance (RJBLCMV) binaural beamformer
Software, Apr 2019
relaxed binaural linearly constrained minimum variance (RJBLCMV) binaural beamformer using semi-definite convex relaxation (SDCR)
Software, Apr 2019
Binaural speech enhancement
joint binaural linearly constrained minimum variance (JBLCMV) binaural beamformer
Software, Apr 2019
relaxed binaural linearly constrained minimum variance (RJBLCMV) binaural beamformer
Software, Apr 2019
relaxed binaural linearly constrained minimum variance (RJBLCMV) binaural beamformer using semi-definite convex relaxation (SDCR)
Software, Apr 2019
Last updated: 15 Jan 2020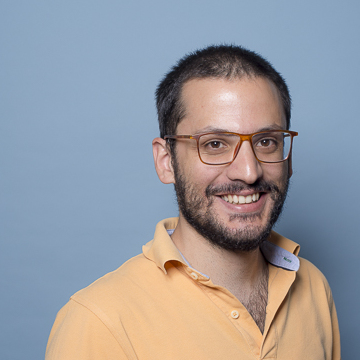 Andreas Koutrouvelis
Alumnus
Left in 2019
Now: postdoc, TU Delft