Distributed Artificial Intelligent Systems (DAIS)
Themes:
Distributed autonomous sensing systems
,
Electronic systems and VLSI design
Running existing algorithms on vastly distributed edge devices
The use of artificial intelligence (AI) in edge computing is entering a new era based on ubiquitous small and connected devices. The results of the first era do not bid well not for Europe. America sets the standards and most components are produced in Asia or America; we must do better. This project believes doing better is realized by:
Putting European values in the core of the ECS components that shape this new era and delivering the technology needed to protect these values. The key values that will set European components apart from the competition are self-organization, privacy by design and low use of energy.
Focusing on very early pan European cooperation to ramp up the capabilities needed to deliver these new components. Europe does not have huge IT leaders so cooperation from a very early phase is key.

All partners in the project participate in delivering key parts of these new ECS components.

Demonstrating the use of these components in three key industrial areas for Europe. Clear and early examples are needed to un-lock corporate and external funding to deliver on the promise of this very exciting project.
The DAIS project will research and deliver distributed artificial intelligent systems. It will not research new algorithms, as such, but solves the problems of running existing algorithms on these vastly distributed edge devices that are designed based on these three core design principles. The research and innovation actions are organized around eight different supply chains. Five of these focus on delivering the hard and software that is needed to run industrial grade AI on different type of networking topologies. Three of the supply chains demonstrate how known AI challenges, from different functional areas, are met by this pan European effort.
The DAIS project consists of forty-nine parties from eleven different countries. DAIS fosters cooperation between large and leading industrial players from different domains, a number of highly innovative SMEs, and cutting-edge research organisations and universities from all over Europa. Each of the supply chains, in which these parties collaborate, delivers its findings for broader dissemination in a special work package to directly influence industrial standards. The DAIS project aims to tilt the global competitive scale, in this key ECS domain, in Europe's favour. The result will be that Europe's industry will stay at the global forefront with a majority of its components proudly showing Made in Europe logos.
For more information, see the project homepage.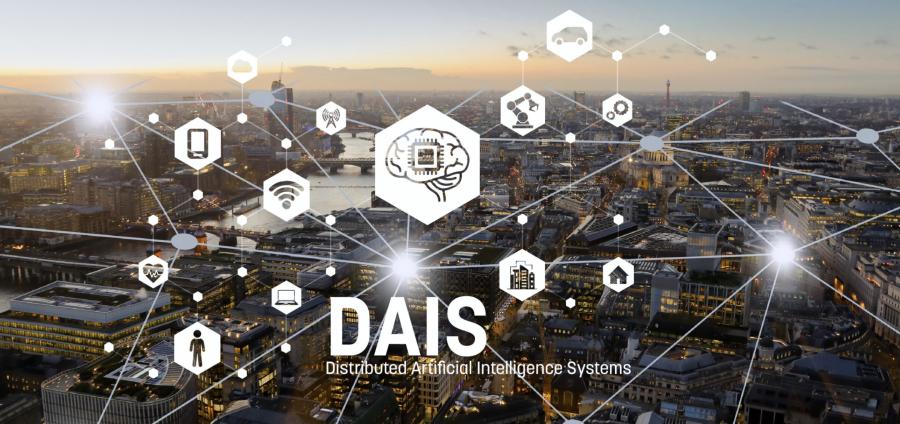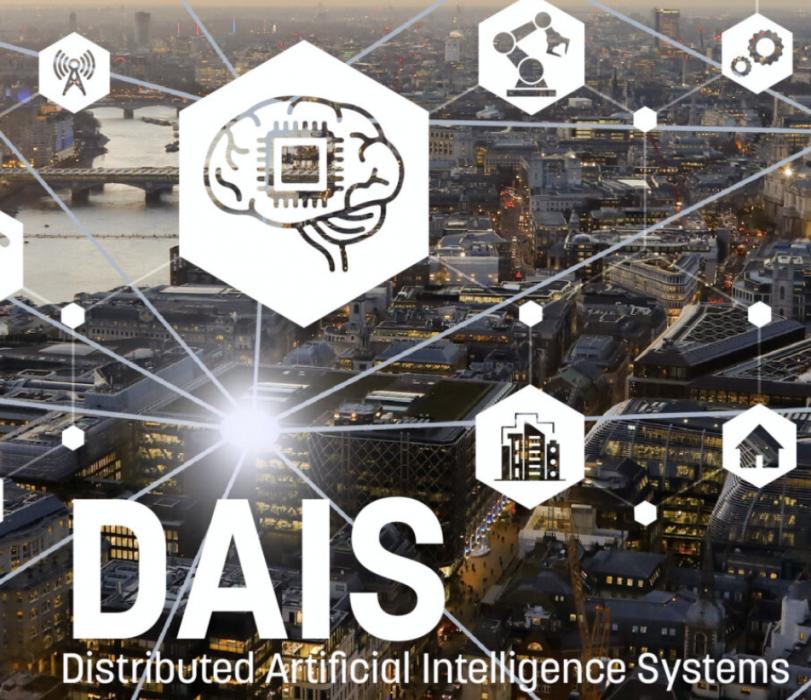 | | |
| --- | --- |
| Researchers: | René van Leuken |
| Starting date: | May 2021 |
| Closing date: | May 2024 |
| Funding: | 36000 kE; related to group 200 kE |
| Sponsor: | EU ECSEL RIA |
| Partners: | TU Delft, Imec (NL), Innatera Nanosystems, TU Eindhoven, NXP Semiconductors, Anywi Technology, Almende |
| Contact: | René van Leuken |