A Sustainable MRI System to Diagnose Hydrocephalus in Developing Countries (LFMRI)
Themes:
Biomedical signal processing/wavefield imaging
Development of a low-cost MRI scanner including processing
In Uganda, many children with hydrocephalus are inadequately diagnosed and poorly treated due to a lack of diagnostic tools, resulting in severe brain damage and ultimately death. To provide a sustainable diagnostic tool we will develop a cheap and easy to use MRI system that is of sufficient quality to diagnose hydrocephalus and manage its surgical treatment. The project covers the complete design chain, from building the MR system to image generation by processing the measured data (often with a relatively poor signal-to-noise ratio) using advanced imaging algorithms.
See also:Interview.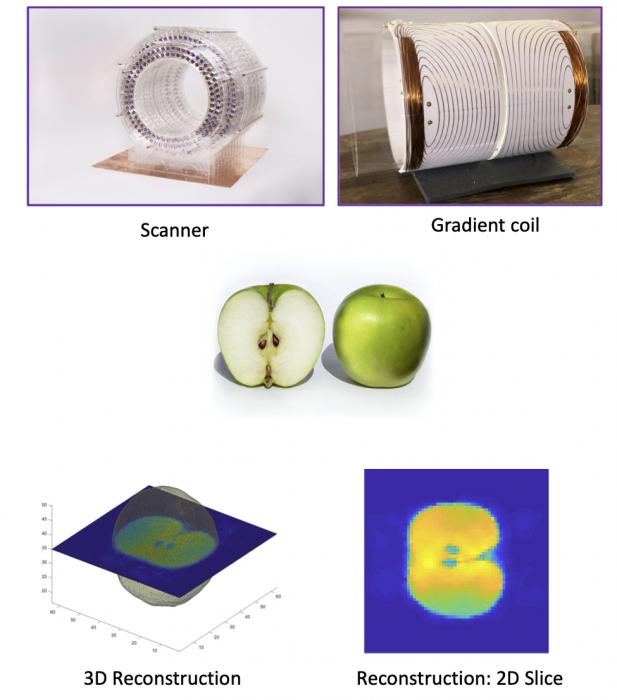 | | |
| --- | --- |
| Researchers: | Rob Remis, Martin van Gijzen, Andrew Webb |
| Starting date: | October 2017 |
| Closing date: | October 2021 |
| Sponsor: | NWO, Delft Global |
| Partners: | Applied Mathematics TU Delft, Leiden University Medical Center, Penn State Center for Neural Imaging, Mbarara University of Science and Technology, CURE Children's Hospital of Uganda |
| Users: | Leiden University Medical Center, Penn State Center for Neural Imaging, Mbarara University of Science and Technology, CURE Children's Hospital of Uganda |
| Contact: | Rob Remis |
Publication list